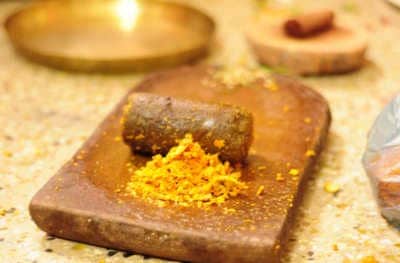 Turmeric is a very powerful herb. It is still being studied for all the benefits, but it possesses at least two very beneficial compounds: Curcumin and Aromatic Turmerone.
In particular, Turmeric can be effective against depression as well as certain types of cancer. Turmeric contains Curcumin, and as such, it is a potential alternative cancer treatment when combined with other herbs. For instance, when combined with Silymarin, Curcumin has been shown to combat against cancers such as colon cancer.
Interestingly, Curcumin has also been shown to be an impressive combatant against depression. According to a study by Dr. Sanmukhank titled Efficacy and Safety of Curcumin in Major Depressive Disorder, it was found that Curcumin increases serotonin and dopamine levels in the brain in the absence of side effects.
Also, Turmeric contains an element called Aromatic Turmerone. It is antimicrobial and it also fights against fungus. It is likely that the Aromatic Turmerone allows the brain faster healing time after a stroke. This is because neurologically it is powerful because it improves stem cells. Also, it is a very promising compound in the treatment and prevention of dementia and Alzheimer Disease.
Read more here:
http://blogs.naturalnews.com/bioactive-compounds-turmeric-boost-brain-function-treat-colon-cancer-relieve-depression/